Another top-shelf ShipCompliant Wine Summit in the books. After a day of learning, sharing, networking and wine drinking, ShipCompliant by Sovos exclusively announced the winners of our first annual customer awards: The Vinners.
A reaction to new forces in the wine market
With Millennials replacing Boomers as key demand drivers, wineries have quickly adapted to emerging market trends, as exemplified by The Vinners. In a world dominated by social media and graphics, it's important to stand out visually and grab the attention of consumers. Increasingly, wineries are taking notice that creating a friendly and welcoming atmosphere can quickly turn first-time guests into loyal customers.
The age of Amazon and same-day delivery has made ecommerce a necessity for wineries, so having an organized, straightforward website is crucial. As made evident in the ShipCompliant DtC report, purchasing wine is no longer exclusively an in-person activity; it has transformed by expanding the avenues utilized to promote  wineries' brands and how they engage wine drinkers.
How the Vinners won
Wineries were able to nominate themselves or other ShipCompliant customers for a chance to win in any of the following categories: Most Creative and Captivating Label, Most Engaging Tasting Room Experience, Most Successful Wine Club Promotion and Must-Follow Instagram Account.
Member of the ShipCompliant team had their work cut out for them, with numerous strong nominations received in each category. After much consideration, the following Vinners were selected and announced during our closing session, a perfect way to kick off the wine party. We are very excited to share here the winners of our first annual Vinners awards:
And the Vinners are….
Most Creative and Captivating Label: Wine Guerrilla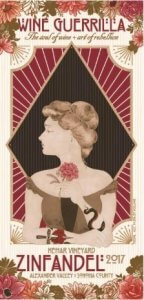 Most Engaging Tasting Room Experience: Del Dotto Vineyards
Most Successful Wine Club Promotion: nakedwines.com
Must-Follow Instagram Account: Messina Hof Winery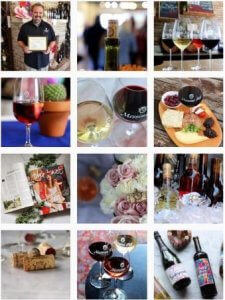 ShipCompliant congratulates the winners and all our customers for their hard work and valuable contributions to the wine community over the past year. It was great to connect and learn some new best practices from the winners, especially during our wine party.
Feedback?
Attendees, we'd love to hear your feedback. We aim to make each summit more memorable than the last. We want your input when it comes to speakers, new topics and new ways to make it a one-of-a-kind experience.
See You Next Year!
We'll hope to see you next Spring for the 2020 ShipCompliant Wine Summit. In the meantime, keep up with us on Twitter, Facebook, and LinkedIn.
Find out how ShipCompliant by Sovos can help your winery achieve compliance.