ShipCompliant is gearing up for our annual fall event, the Beverage Alcohol Community Symposium. We have a stellar lineup of speakers who will share their knowledge, best practices, and tips on navigating issues that are important to your business. You'll also have the chance to learn from your peers about the challenges they face and the strategies they've adopted to achieve success in the beverage alcohol industry.
Before we gather our Beverage Alcohol Community together in New York next month, we want to provide an introduction to our speakers and the topics they'll cover, so you know exactly what to expect at BACS 2016.
[su_spacer size="50″]
BACS '16 Speakers
[su_spacer size="50″]
[one_third]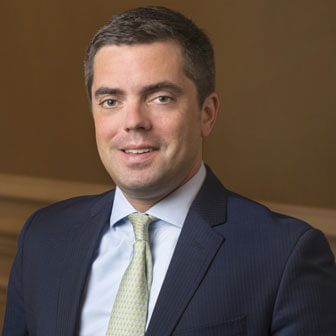 [/one_third]
[two_third_last]
Jake Hegeman is the Vice President of Legal and Regulatory Affairs for the Wine & Spirits Wholesalers of America (WSWA). In this role, Jake works with state and federal regulatory officials on behalf of WSWA and its members. Jake joined WSWA in 2013 from Stateside Associates, a Virginia based state government affairs firm, where he served as Vice President. In this role, Jake managed the company's regulatory division and worked on advocacy efforts with a wide variety of state regulatory agencies. Jake is a graduate of Cornell University and holds a law degree from Tulane University.
At BACS: Jake, along with our next speaker Lester Jones, will discuss recent trends in the industry to help you understand how consumers are purchasing alcohol
[/two_third_last]
[su_spacer size="50″]
[one_third]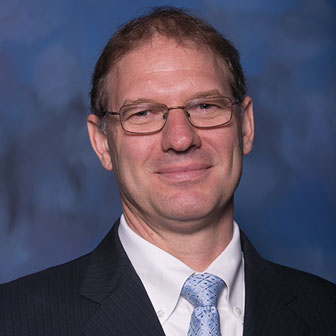 [/one_third]
[two_third_last]
Lester Jones is the Chief Economist for the National Beer Wholesalers Association (NBWA). At NBWA, he tracks the economic factors that impact the beer distribution industry and alcohol policy decisions at the federal, state, and local levels. Lester evaluates and develops primary industry data, including economic impact, tax impacts, sales and volume data.
Mr. Jones has more than 20 years of experience in research, survey methodology and applied economics. He previously served as chief economist at the Beer Institute, where he developed and executed significant research initiatives that helped shape America's beer industry. Jones also has become a respected public speaker, offering in-depth technical, analytical and quantitative expertise.
[/two_third_last]
[su_spacer size="50″]
[one_third]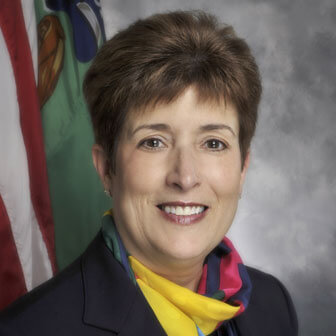 [/one_third]
[two_third_last]
Janet Scalese is the Director of the Advertising, Labeling and Formulation Division (ALFD) of the Alcohol and Tobacco Tax and Trade Bureau (TTB). As director, Ms. Scalese supports TTB's mission of revenue collection and consumer protection by overseeing activities addressing the labeling, formulation and advertising of alcohol beverage products. TTB and industry leaders regularly consult with Ms. Scalese because of her expert-level comprehension of non-beverage alcohol industry practices and manufacturing processes. She brings her knowledge of formula processing to ALFD and continues to stress the importance of customer service and the promotion of voluntary compliance.
At BACS: Ms. Scalese will be discussing how the TTB is facilitating electronic filing to streamline application review and approval, and modernizing the alcohol beverage labeling and formula programs.
[/two_third_last]
[su_spacer size="50″]
[one_third]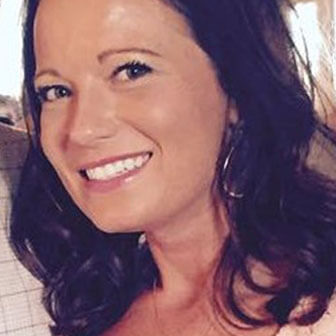 [/one_third]
[two_third_last]
Jacqueline Ryfiak is Marketing Project Coordinator at New Holland Brewing Company. Her current role is centered around new product development, labeling, formulation, and packaging for both beer & spirits. Jacqueline provides valuable industry knowledge on what it takes to get a product from concept to shelf, and is involved in each step of the process. Her most recent challenges over the past year have been re-branding New Holland's beer and spirits products. Jacqueline also has prior industry experience in brand registration, licensing, & sales.
[/two_third_last]
[su_spacer size="50″]
[one_third]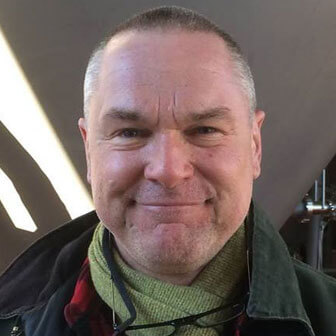 [/one_third]
[two_third_last]
In 1986, Peter Egelston joined his sister Janet in founding what is now the oldest brewpub in New England: the Northampton Brewery, located in Western Massachusetts, where Peter served as head brewer until 1991, the year they opened the Portsmouth Brewery, the Granite State's first brewpub. In 1993, Peter attended the bankruptcy auction of a microbrewery in Portsmouth and walked away having purchased the brewing equipment that was to become Smuttynose. Peter and his sister ended their partnership in 2000. She is now sole owner of the Northampton Brewery, and Peter, with his partner Joanne Francis, is proprietor of Smuttynose and the Portsmouth Brewery.
In 2014, Smuttynose moved into a brand new state-of-the art facility, located at historic Towle Farm in Hampton. The brewery's plant and campus were designed with a wide variety of energy efficiency features and was awarded gold-level LEED certification, marking a milestone in the company's continuing journey towards greater sustainability. Over the years, Smuttynose Brewing has quietly built a sterling reputation among beer lovers, having been named to Rate Beer's Top 100 Breweries in the World list ten years running.
At BACS: Jacqueline and Peter will share insights on how New Holland and Smuttynose Brewing are diversifying their portfolios and bringing new products to market to increase sales.
[/two_third_last]
[su_spacer size="50″]
[one_third]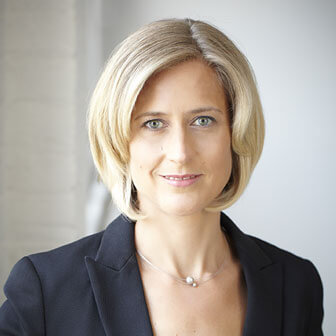 [/one_third]
[two_third_last]
Elke Hofmann has worked with startup and emerging growth businesses since 1998, when she was an associate in the Business and Finance section of the law firm of Morgan, Lewis & Bockius LLP in Philadelphia, and represented a number of e-commerce companies. She moved to New York to serve as General Counsel of an "internet incubator", and then worked at an associate at a securities and consumer fraud litigation law firm. She represented her first alcoholic beverage industry client, a wine store in 2004, and since then has focused on representing restaurant, bars and retail wine stores. In recent years, her practice has expanded to include clients engaged in e-commerce in the alcoholic beverage industry, as well as producers and distributors of boutique alcoholic beverages.
At BACS Elke Hoffman and Lauren Whitney will share what has changed over the past year to ensure your business remains compliant.
[/two_third_last]
[su_spacer size="50″]
[su_note note_color="#dddddd" text_color="#333333″]
Join the ShipCompliant team in New York!
Sign up for BACS 2016 Now: https://www.regonline.com/Register/Checkin.aspx?EventID=1882143& [/su_note]
[su_spacer size="50″]
The Sovos Team
[su_spacer size="50″]
[one_third]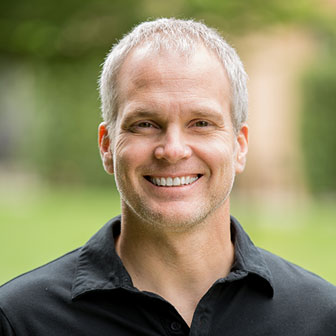 [/one_third]
[two_third_last]
Kent Nowlin is Vice President of Product at Sovos Compliance, he oversees the direction and developments of ShipCompliant products and services, which enables beverage alcohol producers and importers to accurately comply with state and federal alcohol laws. Additionally, Kent works with regulators to ensure ShipCompliant tools and services are current, precise, and accessible. Kent lives in Hygiene, Colorado with his wife Judith and their three children.
[/two_third_last]
[su_spacer size="50″]
[one_third]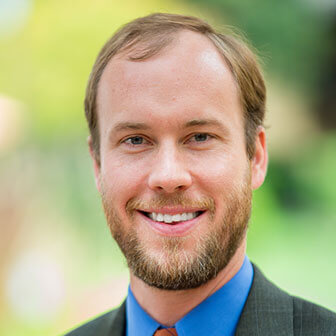 [/one_third]
[two_third_last]
Patrick Barratt joined the ShipCompliant Client Services team in 2009. Months earlier, ShipCompliant launched its product focused on the three-tier market, which automates compliance for wineries, distilleries, breweries and cideries. In 2010, Patrick began helping some of the largest suppliers in the country configure their compliance data, including licenses, label registrations, and TTB COLAs. In 2012, ShipCompliant adopted a business structure focused on finding new ways to shape the beverage alcohol industry and Patrick became the Product Strategist. Patrick now sets ShipCompliant's strategy for the direct-to-consumer and three-tier beverage alcohol market. Outside of work, Patrick's interests include bluegrass music, mountain biking, skiing, basketball and the Atlanta Braves.
[/two_third_last]
[su_spacer size="50″]
[one_third]
[/one_third]
[two_third_last]
Lauren P. Whitney is a Massachusetts attorney who joined Sovos Compliance as a Junior Tax Counsel in early 2016. Shortly thereafter, she joined the ShipCompliant research team. Lauren is responsible for researching the particularities of both sales tax and the interstate sales of alcoholic beverages in numerous jurisdictions across the United States.
[/two_third_last]
[su_spacer size="50″]
[su_note note_color="#dddddd" text_color="#333333″]
We're excited by our list of speakers and hope you will be able to join us!
Sign up for BACS 2016![/su_note]