Here at ShipCompliant we have compliance covered! Streamline and take the complexity out of compliance by automating registrations, COLA submissions, and state filings, while also providing up-to-date state rules, tax rates, and regulations.
As ShipCompliant has grown, we've expanded to help solve compliance challenges for all alcoholic beverage producers, including breweries!
Since ShipCompliant helps breweries manage compliance, it is a natural fit to integrate with OrchestratedBEER. OBeer offers a business management software to help you manage every aspect of your brewery from accounting in the back office, to managing resources in the brew house.


OBeer automates breweries of all sizes by eliminating spreadsheets, limited bookkeeping software, white boards, pen and paper, and other makeshift tools. Both ShipCompliant and OBeer are dedicated to simplifying processes, so you can keep your attention on growing your business, and focus on what you're passionate about — brewing your next batch and sharing it with the world.
By streamlining compliance, the integration between ShipCompliant and OBeer saves you resources while also increasing your team's productivity. ShipCompliant is already trusted by over 3,3000 beverage alcohol producers, providing OBeer clients with accurate and up-to-date compliance information by using the integration.
Streamline your Brewery with OBeer and ShipCompliant
Combining OBeer's invoicing and production capabilities with ShipCompliant's filing and registration tools, allows users to better manage compliance for out of state shipping. Using the integration, this otherwise time consuming process is automated to save you time while ensuring up-to-date bookkeeping and compliance.
Another benefit is that you are able to manage your entire brewery operation from acquisition of raw materials, through to registration of your federal and state label registrations, including excise and gallonage remittance.
Left Hand Brewing's Experience
ShipCompliant is excited about this integration because it saves our customers valuable time. As you look to expand your brewery into new states or add new products, ShipCompliant and OBeer automate the entire lifecycle of your operation. Left Hand Brewing Co. is currently using the ShipCompliant OrchestratedBEER integration. Kelly Halverson of Left Hand Brewing had this to say about the integration, "Everything looks great! This process is amazing and saves so much time!"
[su_note note_color="#f2f2f2″]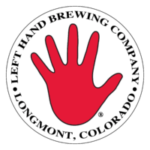 Kelly Halverson of Left Hand had this to say about the integration,"Everything looks great! This process is amazing and saves so much time!"[/su_note]
How OBeer & ShipCompliant Connect
ShipCompliant and OBeer connect seamlessly on the back end. The OBeer-ShipCompliant integration combines OBeer invoicing and production capabilities with ShipCompliant's reporting and registration tools.
This means OBeer users can transmit distributor AR invoices and credit memos to ShipCompliant automatically. As you complete your normal invoicing workflow, the distributor invoices will be created in ShipCompliant at the same time they are created in OBeer.
At the end of the month, when it's time to report on the shipments, all of your invoice data will exist in ShipCompliant, ready to populate on the submission-ready state distributor reports.
OBeer/ShipCompliant Integration Webinar
Want to learn more about the ShipCompliant integration and see it in action? Watch the recording of joint webinar with ShipCompliant.
[su_spacer size="50″]
[su_note note_color="#2EA3F2″ text_color="#f6f6f6″]
Watch the OBeer/ ShipCompliant Integration webinar that was held on October 11th, 10am PDT
We addressed the following:
Brief introduction to OBeer
What is ShipCompliant?
How it works
How ShipCompliant integrates with OBeer
[su_button url="http://go.shipcompliant.com/SC-WBN2016-10-11PartnerWebinarwithOrchestratedBEER_LP-Register.html" target="blank" style="flat" background="#ffffff" color="#2EA3F2″ size="10″ center="no" radius="5″ icon_color="#ffffff"]Watch the recording of the webinar.[/su_button]
[/su_note]