'Nearly two-thirds of Americans are now smartphone owners, and for many these devices are a key entry point to the online world.' This statement from the Pew Research Center comes with implications for wineries. In particular, mobile marketing plans are now a necessity for a diversified marketing strategy. We reached out to Sophorn Chhay, an inbound marketing specialist, to get some best practices for wineries to consider when exploring mobile marketing. Let us know if you have questions! 
Once upon a time, winery marketing was centered upon simple – or simply nonexistent – strategies that emphasized in-person interaction and industry insiders. Basically, you either got the word out through a handful of industry-dominating publications or via your tasting room, otherwise people never really knew you existed.
Now, the United States produce more than 350 million gallons of wine every year, which means more people are buying wine than ever before. Combine those numbers with the statistic estimating that global mobile spending will top $100 billion by 2016 and it's pretty clear that the path to dominance in the wine world is through mobile marketing, or SMS marketing. Here are five ways your business can harness the power of SMS marketing to make your sales soar:
Know Your Limits
In many ways, digital marketing can be the great equalizer, but when your business is alcohol-based you have to consider issues that simply don't apply to less regulated industries. Being able to focus certain SMS campaigns on narrow demographics defined by location, taste, regional (be it county, state, or country-specific) laws is important. Create separate SMS marketing lists – just as you would separate online address for an email campaign – and consider your audience when planning your newest batch of marketing texts.
Help Consumers Save with Mobile Deals
What can possibly be more convenient than having promotions delivered straight to your phone? In 2014 alone, some 54 million smartphone users acted on coupons they received via their mobile devices – perhaps not surprising, considering that an overwhelming amount of tablet users (63 percent, to be exact) have used their device to make a purchase. Clearly consumers are taking their buying power on the road, and your strategy needs to both acknowledge and capitalize on that. Send out texts with your promotions to allow new buyers to sample several different varietals, consider flash sales that help you sell out past vintages when your new releases are on the horizon, or give the gift of included shipping.
The Squeaky Wheel Gets the Unsubscribe Request
You'll never, ever annoy someone into buying your product. Remember that 75 percent of mobile users have confessed to bringing their phone into the bathroom with them, so when a consumer gives you their phone number in order to receive SMS messages, they're essentially giving you intimate access to the most private moments of their lives.
Use that power wisely. Sending messages in the middle of the night or deluging your SMS list with constant texts is a recipe for disaster, no matter how valuable you think your offers are. On the flip side, you don't want to underuse your access and waste the opportunity you've been given.
Short is Sweet
SMS messaging was designed for short bursts of texts, not 5-page long odes to your business goals. Keep your content short and sweet and leave readers wanting more – which they can get via the embedded link you'll subsequently provide. Curiosity is a powerful motivator – hence the irritating but highly effective link-bait writing style that has swept the Internet as of late – and you can capitalize on that by keeping the initial message short and explaining more "after the jump." Consider a text like, "We're cleaning out the warehouse with a member-only sale! Prices are as great as the quality! Click here for more!" What wine lover wouldn't want to see what's on the other side of that link?
Don't Text in a Vacuum
You most likely have many channels incorporated into your mobile marketing strategy including email, social media, and SMS, to name a few. All those channels should be connected. Use SMS messaging to confirm purchases made via your website, or alert people to mobile app sales with a well-timed text. This comprehensive approach will make all your pieces part of a much stronger whole.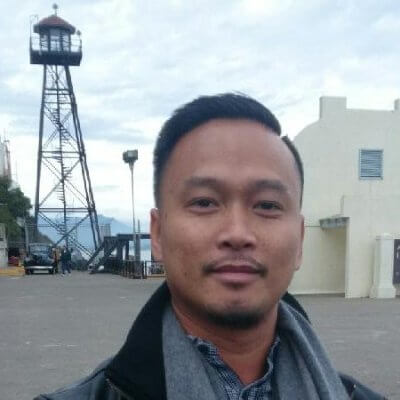 Sophorn Chhay is an inbound marketer specializing in attracting targeted visitors and generating sales qualified leads. Through Trumpia's SMS marketing automation solution he helps businesses and organizations communicate effectively with their customers or members. Watch Trumpia's 5-Minute Demo on how to execute an effective mobile marketing strategy.
ShipCompliant Note: While this post does contain some excellent advice for maximizing one's presence in the new mobile market, wineries must also be aware of the regulatory restrictions surrounding the advertisement and marketing of alcoholic beverages. Federal rules prohibit industry members from directly or indirectly disseminating, or even causing to disseminate, any advertising that fails to conform with regulatory requirements. The TTB has interpreted "advertising" very broadly to include any printed or graphic material, which would include SMS marketing. Wineries should reference this advisory circular from the TTB on social media marketing, noting that there are many mandatory and prohibited steps industry members must comply with when advertising. While it may not speak directly on SMS marketing, its advisements are analogous.
Beyond federal regulations, each state has its own set of regulations surrounding marketing alcoholic beverages. These include restrictions on promotions, solicitations for sales, and all important tied-house rules. Before engaging in an SMS marketing campaign, wineries should be aware of the local rules and ensure that they are in compliance.