This day in age, folks are on their phones for more than just making calls or sending messages. It's become a place to do business. This transition has been difficult for many businesses to keep up with, especially within the beverage alcohol industry. We asked Scott Stanchak, a mobile marketing and product strategy executive, as well as creator of the Winery Passport app, to share his insight into this movement. This post offers lots of facts and suggestions for getting your winery on the up and up for mobile marketing. We hope you enjoy! 
Mobile Marketing and Your Winery

Where does mobile sit on your winery's list of marketing priorities? For many, it's low, if even on the list at all. Yet, mobile accounts for more than 60% of digital time spent. Of that total, apps make up about 90% of the usage — two out of every three minutes.
Now, I'll ask again: Where does mobile sit on your list of marketing priorities?
Success in the digital space comes from being where consumers are. More than ever before, those consumers are on-the-go, phone in-hand, instead of sitting behind a computer screen. Just having a website that someone can pull up on their phone doesn't constitute as having a mobile presence either.
If Google deems your website as non-mobile optimized, they'll penalize you in the rankings when consumers search on their phone. Since 68% of clicks take place in the top five results, every ranking position is more valuable than the next. With Google stating that more search takes place on mobile devices than desktop, that's a huge opportunity for wineries.
There are also apps, which are installed on devices (i.e. IPhone, Android, etc.) and garner a majority of consumer's mobile attention. The best apps serve a single purpose — eMarketer reports 89.7% of app users download one for a specific task (e.g. visiting wineries). Because of this, it's best to select an app that helps users focus their attention.
Not every winery should have an app in iTunes and Google Play though. Consumers are spending 85% of their time in only five apps. They're unlikely to download one for every winery they plan on visiting, or visit regularly.
What would be the ideal scenario for a winery to have its own app? If the winery is popular with a massive wine club, an app could serve as a loyalty play for existing customers. These club members should be able to RSVP for events, track their monthly wine shipments and more.
Six Tips for Going Mobile
Knowing all of this, how should your winery improve its mobile presence, or get one in the first place? Here are several quick tips:
Determine if your website is mobile optimized. The easiest way to do this is to search your winery name using Google search on your mobile phone. If the label next to your site description reads "mobile-friendly" then you're in good shape. If it doesn't, there's some work to do.
Your mobile website needs to be fast. Speed is one of the ranking factors Google uses in its search algorithm. Consumers also have low tolerance for slow mobile websites — most consumers would wait no more than six seconds for a page to load before abandoning

. Start with the essentials to make it faster. Most consumers are looking for contact information and locations, so make that easy to find. Add on from there, but know that the mobile experience of your website doesn't need to mirror the desktop one.
Your website should size well to the device it's being viewed on. If a consumer has to pinch and zoom because your website is just shrunken down on a phone, they'll say goodbye. Also use large buttons and text fields. Think about someone who uses their thumb to interact with the website instead of a mouse.
Offer wine for sale on your website? Make the checkout process simple. Eliminate unnecessary fields and expedite the flow — i.e. if a customer enters their zip code, populate their city and state. Implement a digital payment system (e.g. PayPal) to avoid customers having to enter their credit cards.
Realize building your own app isn't ideal. This sounds counterintuitive considering I wrote earlier about how much time is spent in apps. But people are using apps like Winery Passport to discover wineries, Hello Vino

to learn about new wines based on what food is on their plate, and others. Instead of building your own app, devote those marketing dollars to enhancing your presence in Winery Passport so when people are looking for wineries there, you'll stand out from the crowd. It's a lost more cost efficient and effective.
If you do build a native app, hone in on its one primary objective and build around that. Is it to allow Wine Club members to manage their experience (book tastings, RSVP events, wine shipments, etc.)? Whatever you do, the app shouldn't be a replica of your website.
As you continue to build and refine your web marketing strategy, start thinking about mobile. Not many wineries are, which is advantageous to those who make it a priority sooner than later. Wine consumers are head-down, looking at their phones, open to spending money. The wineries with mobile high on their list will be the ones to get those dollars.
More about Winery Passport
For many wineries, Winery Passport, which helps consumers discover tasting rooms across the United States and Canada, can serve as their core mobile app — wineries can even get a link that sends consumers directly to their listing. After all, app development is costly, not just to launch, but to maintain.
More than 5,500 wineries are listed in Winery Passport. Unless there is brand affinity already, most consumers don't know which of those to visit. That's why they rely on Winery Passport to tell them where to go. We do this by increasing the exposure of partner wineries above all others — think about this as similar to paying to appear at the top of Google search.
Here's where else Winery Passport benefits wineries: When someone visits your tasting room, how often do you capture their contact information? According to a poll earlier this year, only 23% of customers ever leave details. Since Winery Passport has 100% of its audience's contact info, wineries can send a message to every user who has stamped at their winery, or has it on their wish list. Since the user receives an email, push notification and in-app message, they're almost guaranteed to see the message.
These are just two of the many benefits, which also include wine club, purchase and tasting lead generation, that Winery Passport can provide wineries. Our primary goal is to increase direct-to-consumer revenue, in and out of location. That's all possible by having a qualified audience of mobile wine enthusiasts.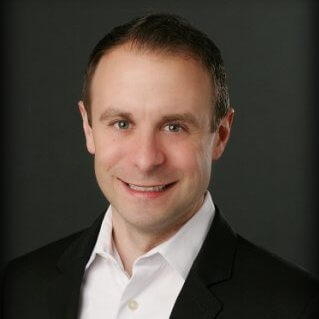 Scott Stanchak is a mobile marketing and product strategy executive. He is also the creator of Winery Passport and Brewery Passport, the top respective wine and beer apps for wineries and breweries. The apps have been featured in Food & Wine Magazine, Fortune, Forbes, SiriusXM Radio and more.


Winery Passport ShipCompliant Special: Tell us you found out about Winery Passport from ShipCompliant and receive 20% off the first year of any enhanced listing. Contact Scott [scott (a) winerypassportapp.com] for more details.