Bobby Stuckey, Master Sommelier, was one of our distinguished keynote speakers at this year's DIRECT Conference. During his presentation, Bobby differentiated between service and hospitality in not just restaurants, but every area of life. His restaurant, Frasca Food and Wine, which earned the James Beard Foundation's 2013 "Outstanding Wine Program" award, provided his basis for his educational and inspiring speech. His hospitality practices were so helpful for industry business leaders, we asked him to recap his presentation for us below. We hope you enjoy!
I'd like to start by thanking Jason Eckenroth and the entire ShipCompliant team for hosting such an inspiring conference. It was an honor for me to speak about the subject of hospitality – a topic I am so passionate about and one that serves as a driving force for our Frasca Inc.organization. I'd like to reiterate a few key points from my talk regarding how we can take the concept of hospitality and apply it to any business / leadership setting.
There is a difference between service and hospitality.
Service is what you do TO somebody. Hospitality is how you make someone feel. I call the people that truly practice authentic hospitality; HOSPITALIANS.
All of us can be Hospitalians.
Hospitality is a forgotten art that we weigh on the shoulders of fine dining restaurants, but in reality, it can be applied to everything from a doctor's office to a rental car facility, from an investment bank to college admissions.
Hospitality helps you lead your employees better, improves your relationships with your co-workers, and creates an environment of empowerment.
So, can one be a Hospitalian even if they don't work in hospitality? The answer is YES. We actually all do it at least a few days a year.
At the ShipCompliant Conference, I spoke about my classic Thanksgiving scenario. The doorbell rings, Aunt Joan walks in, and I'm going to give her a hug. If you're me, I'm going to hand her a glass of white wine. If she's Aunt Joan, she's going to say something about it, and I'm going to have to get her a different glass of white wine, even someone like me, a Master Sommelier. Maybe by the 3rd glass, she'll oblige me and drink it.
I'm going to spend most of my night taking care of Aunt Joan, because when she feels taken care of, so does everyone else.
The point of this story is that everyone has the ability to take care of an "Aunt Joan". Every one of us has the ability to take care of the people we work with, the people who are coming to our business, the people that we teach, the people that we care for. We just need to learn to look outwards, instead of inwards. Think about how different the business world would be if we all made the commitment to be Hospitalians to one another!
3 keys of being a Hospitalian – listening, empathy, and thinking outside of yourself.
To me, leadership at any level first begins with becoming a Hospitalian. It must be top down. There are three key steps to becoming a Hospitalian. One of the most important keys is listening.
With colleagues, listening is critical to true Hospitalianism. A few weeks ago, I sat down with Rose, a veteran server who is now the GM of Frasca. My job is to get her to be better as a manager. So when we sat down, and I asked her a few questions.
What do you like about the job?
What ideas do you have?
What are your challenges?
I didn't tell her anything, just asked questions. When she was done, I gently had a few direct comments that she could work on, but it was 30 minutes of me listening and 120 seconds of me talking.
My job is to coach, lead and manage. People like to be heard, and you need to hear them to do your job.
The second key to becoming a Hospitalian is to empathize.
It's critical that you understand the story of the customers you serve. Let me give you an example.
University of Colorado's graduation weekend is a festive time here in Boulder, but also a time where tensions run at an all time high. Maybe it's the first time a divorced mom and dad are together. Maybe the parents and student don't have a great relationship. The question is, how are we going to take care of this table? How are we going to make everyone feel important? As a staff, we talk through and meditate on how we are going to make people feel good, how to empathize with them. It's not always easy, because it's not innate in most people, but it's critical to providing a guest with hospitality.
The final key of Hospitalianism is understanding that it's not about you. You can't be in hospitality when you are looking inward. You have to look out.
People want to attach hospitality to themselves. There is ego in hospitality, but you have to actually be ego-LESS. This is still something I work on today.
In my industry, when a new chef comes into an established restaurant, they sometimes want to re-invent everything. If you become the chef of an iconic restaurant, you have a responsibility to those guests about dishes that long preceded you. There are thoughts, feelings and emotions based around those dishes, and that's why you have a job now. Sometimes the chef is so egotistical they just want to make the restaurant about themselves. And guess what? Those restaurants don't exist anymore.
Hospitalian leadership: evolve, empower, and lead at eye level.
I learned this example the hard way. In 2009, I had a group of servers who had a lot of experience. They were only at about 80%, and they were too lazy and negative to go to 100%. Before I knew it, these 3 servers dragging down the whole team. So I did what I call "promoting to guest status", and the business became better the next day.
You have to make the moves to set up the environment that allows the right team be engaged in your business for a long time.
We need to allow the room and space to evolve into the new version of ourselves. All of our companies are going to change. There is a reason Marissa Meyer has a tough job at Yahoo. The company didn't change for so long, and now she's trying to turn around the Titanic. Whether you are an organization of 10 or 10,000 employees, change is inevitable.
An important tenet in creating a lasting team of Hospitalians is empowerment. When a young person in a big organization sees something, and they don't feel empowered to say something, we are missing out an opportunity to be better at business.
If an employee is empowered, they can SEE what the standard is. They can SEE what the vision of the company is, and they can SEE what is best for the company. If an employee is empowered to try, everyone around them becomes better.
Lastly, lead at eye level. Get face to face with your employees. Have 1:1's. What you can discover and work through by taking the time to meet with your employees is invaluable.
Businesses churn and grind for years before becoming "overnight successes". The current media darling, Shake Shack, has actually been around for 11 years.
If someone has been great for years and they are having a bad patch, you need to stick with them. Everyone is going to go through a bad patch. Someone is going to get sick, divorced or go through a big challenge. If you want to build a business with longevity, you need to ride through people's hardships.
Are we supposed to be managing people, or empowering people? I say it's to empower people, and the best way to empower people is to create a culture of hospitality.
Bobby began his distinguished career in the restaurant industry in Arizona. He then moved to Colorado in 1995 to join the staff as the sommelier of The Little Nell restaurant in Aspen.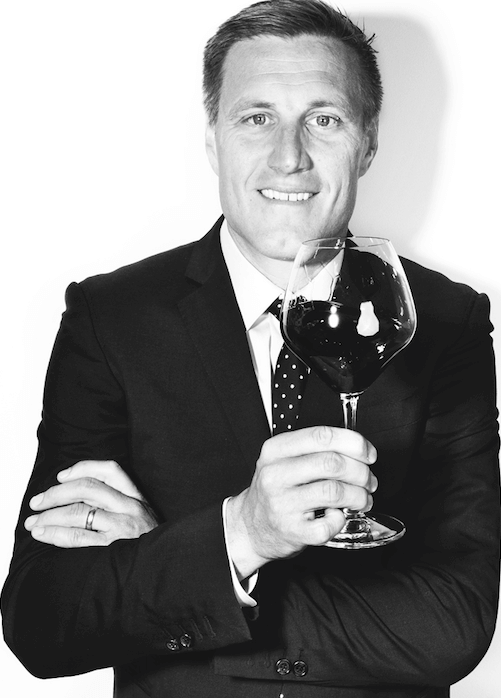 In 2000, Bobby joined world-renowned chef Thomas Keller at The French Laundry in Yountville, CA. Within his first year, he received The James Beard Foundation's "Outstanding Wine Service" award and San Francisco Magazine recognized him as "Wine Director of the Year."
He received the Master Sommelier Diploma from the Court of Master Sommeliers in 2004. He was nominated by the James Beard Foundation for the "Outstanding Wine and Spirits Professional" award in March of 2008. 
Connect with Bobby: Frasca Food and Wine