No one disputes that applying new technology to the process of complying with state liquor regulations is long overdue. However, the new eFile requirements for Indiana excise taxes and shipping reports demonstrates that instituting new digital processes can be challenging.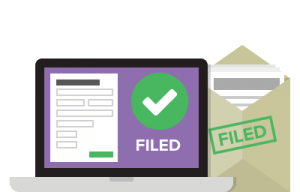 The New Law
Beginning with the October filings (due in November), Indiana will require alcohol excise taxes to file reports and submit tax payments electronically. This applies to Direct-To-Consumer as well as wholesale reporting.
If you are reporting more than 50 transactions in a reporting period, you must do so via XML file format. If you are reporting less than 50 transactions, you can request to enter each transaction via the Indiana Department of Revenue transaction-by-transaction data entry.
Form 726 is now ALC-DWS: Direct Wine Seller's Excise Tax Return
Beginning August 15, 2014, taxpayers must register with INtax and have a 10-digit tax identification (TID) number with a three digit location. You will not need to reregister if you already have a TID.
Taxpayers must send PGP-encrypted files when filing.
In order to eFile, taxpayers must successfully upload at least two test files without errors. Once two files have been uploaded taxpayers will be able to perform a bulk file upload.
More details available on Indiana's website.
ShipCompliant clients will have their tax payments calculated and reports generated in the appropriate XML format. Test uploads will also be available.
AutoFile and the ShipCompliant Fix
If this all sounds somewhat complicated, then you have correctly understood the implications of the new eFiling process in Indiana. AutoFile is a great solution for those wineries who would like to have the new reporting process handled automatically. AutoFile will handle all of the testing, encryption, and file transfer requirements on behalf of subscribers, with robust accounting tools and visibility into reports and payments. While we applaud the state of Indiana for updating their reporting process for a digital age, ShipCompliant's mission is to ease the burden of compliance for all of our clients. In this case, the best way to do just that is to sign up for AutoFile. Plus, your first month of reporting is on us!