ShipCompliant will be participating in two events this month. If you are in the area, please try to attend!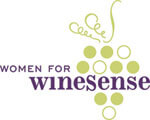 Women for WineSense
Professional Members Only – Real Life Compliance Solutions
This event is meant to supplement the full-day TTB seminars occurring in the area at the same time. A legal overview will be provided by Susan Cagann, Special Counsel, Farella Braun + Martel. She will cover state and federal trade practice law along with legal issues concerning advertising, marketing and distributing wine.
If you are interested in attending the event or joining their Professional Members group, please send WineSense an email.
Christina Carr, Marketing Manager at Gundlach Bundschu will host the marketing panel consisting of ShipCompliant and New Vine Logistics presidents, Jason Eckenroth and Katie Hoertkorn. The companies will review best practices and provide actionable advice on direct shipping compliance.
WHEN: Wednesday, April 23 — 530-8PM
WHAT: Real-life Compliance solutions – legal and marketing.
TASTE: Our program will be accompanied by fine Mondavi wines paired with tasty hors d'oeuvres.
WHERE: Robert Mondavi Winery, Highway 29, Napa
COST: $20 Professional members, $35 invited non-members
Wine 2.0 Spring Fling

ShipCompliant's Software as a Service (Saas) approach of enabling any technology system to integrate our best of breed compliance web services is well received among Wine 2.0 companies. Join the Wine 2.0 crowd at Crushpad on April 24th and meet some of our staff in person. They expect more than 200 attendees to enjoy an evening of great wines at Crushpad's new urban winery location.
EVENT SPECIFICS
WHEN:
Thursday
April 24th
7pm – 10pm
WHERE:
Crushpad, Inc.
2573 3rd Street
San Francisco, CA 94107
DIRECTIONS